A Letter to Sir William Windham; II. Some Reflections on the Present State of the Nation; III. A Letter to Mr. Pope
From Wythepedia: The George Wythe Encyclopedia
by Henry St. John, First Viscount Bolingbroke
Henry St. John, Viscount Bolingbroke (1678 – 1751), was a politician, diplomatist, and an author. His political career was defined by his association with the Tory party and his antireligious views. His first years in Parliament saw a sharp increase in Tory political power due to dissatisfaction with the reign of the foreign king William III and the privileged position of power of the Church of England. Somewhat ironically, Bolingbroke staunchly opposed the doctrine of "divine right," while vigorously supporting the royal prerogative. Bolingbroke's reputation was mixed. Many saw him as ruthlessly ambitious, pointing to the fact that he often betrayed close compatriots to further his career. Eventually, he became Secretary of State from 1710-1714. He would eventually be charged with treason for his support of the Jacobite cause and would flee to France, only to be pardoned and return to England later in his life. In the end, Bolingbroke's writings would have a more lasting and direct influence in the formation of the United States government and republican ideals than his mixed political career.[1]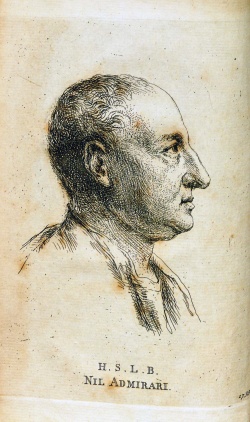 Bolingbroke's collected works, including "A Letter to Sir William Windham," "Some Reflections on the Present State of the Nation," and "A Letter to Mr. Pope", are foundational in the literature surrounding republican ideals of government. Bolingbroke's writings were particularly popular among the founders of the United States, including John Adams, Thomas Jefferson, and James Madison. Adams claimed to have read Bolingbroke's works at least five times. Bolingbroke's focus on the liberty afforded by the Rule of Law was considered by many of the founding fathers as the bedrock of any republic government.[2]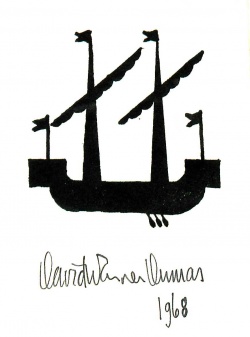 Evidence for Inclusion in Wythe's Library
Listed in the Jefferson Inventory of Wythe's Library as Bolingbroke to Windham 8vo. and given by Thomas Jefferson to his son-in-law, Thomas Mann Randolph. We do not have enough information to conclusively identify which edition Wythe owned. George Wythe's Library[3] on LibraryThing indicates this, adding "Octavo editions were published at London in 1753 and 1787." The Brown Bibliography[4] lists the first edition published in 1753, and this is the edition purchased by the Wolf Law Library.
Description of the Wolf Law Library's copy
Rebound in period-style quarter calf with marbled boards. Includes the bookplate of David Warner Dumas, "1968" on the front pastedown. Purchased from Brookline Village Books.
Images of the library's copy of this book are available on Flickr. View the record for this book in William & Mary's online catalog.
Full text
See also
References