Wythe to Richard Henry Lee, 23 February 1785
From Wythepedia: The George Wythe Encyclopedia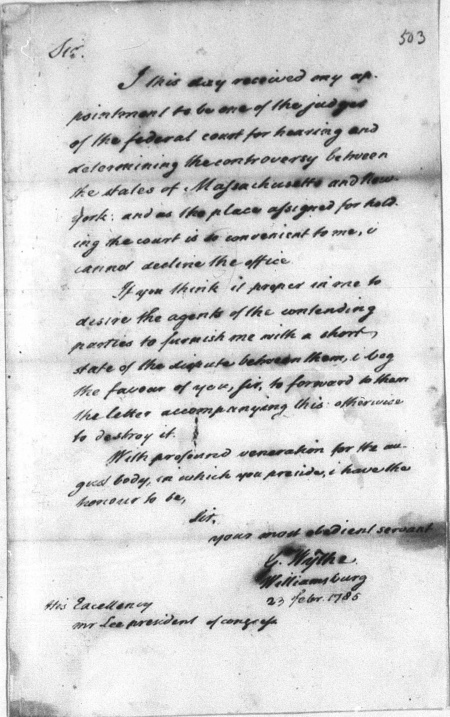 Letter text
Page 1
Sir.

I this day received my appointment to be one of the judges of the federal court for hearing and determining the controversy between the states of Massachusetts and New York: and as the place assigned for holding the court is so convenient to me, i cannot decline the office.

If you think it proper in me to desire the agents of the contending parties to furnish me with a short state of the dispute between them, i beg the favour of you, Sir, to forward to them the letter accompanying this otherwise to destroy it.

With profound veneration for the august body, in which you preside, i have the honour to be,

Sir,
your most obedient servant
G. Wythe.
Williamsburg
23 Febr. 1785

His Excellency
Mr Lee president of congress.
Page 2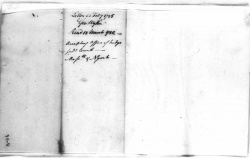 Letter 23 Febry 1785

Geo. Wythe
Read 18 March 1785. —
Accepting Office of Judge for Fedl. Court —
Mess. the of NYork — </blockquoter>

See also