Theophilou Antikēnsōros ta Heuriskomena: Theophili Antecessoris Paraphrasis Graeca Institutionum Caesarearum
From Wythepedia: The George Wythe Encyclopedia
by Theophilus
Theophilou Antikēnsōros ta Heuriskomena

Title page from Theophilou Antikēnsōros ta Heuriskomena, George Wythe Collection, Wolf Law Library, College of William & Mary.

Author
Theophilus
Editor
{{{editor}}}
Translator
Wilhelm Otto Reitz
Published
Hague Comitis: apud fratres Ottonem et Petrum Thollios
Date
1751
Edition
{{{edition}}}
Language
Greek and Latin
Volumes
2 volumes in 1 volume set
Pages
{{{pages}}}
Desc.
4to (26 cm.)
Location
Shelf G-4
 
[[Shelf {{{shelf2}}}]]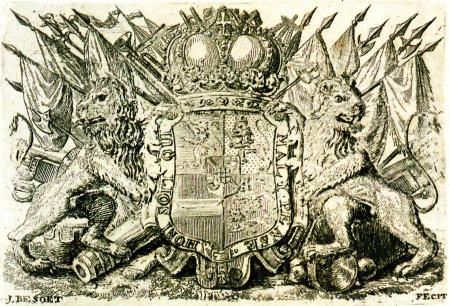 This is the Latin version of Justinian's Institutes with Theophilus' "rather longer" Greek paraphrase.[1] One of the works in Corpus Juris Civilis, the Institutes was part of the Emperor Justinian's "revised system of legal education."[2] It was intended as a "book for beginners" that organizes and summarizes the entries in the Digest &mdash ;another part of Corpus Juris Civilis that preserved the writings of classical jurists.[3] Two law professors and members of the commission that created the Digest, Theophilus of Constantinople and Dorotheus from Beirut, were chosen to edit and compile the four books of the Institutes with Justinian's chancellor, Tribonian, acting as final editor.[4] Although all ancient law was utilized, most of the content came from "the commentaries, institutions, and other writings of Gaius|."[5] "Tribonian and the two professors also drew on Institutes written by Marcian, Florentinus, Ulpian, and Paul."[6] Dividing the work, Tribonian apparently assigned the first half to Dorotheus, the second to Theophilus. Unlike the Digest which was composed of "a patchwork of extracts"[7], the Institutes is dominated by essays that "achieve a bird's eye view of the law."[8]
Evidence for Inclusion in Wythe's Library
Wythe ordered "the Works of Theophilus in greek and latin, two volumes in quarto, published at the Hague in 1751, by Gul. Otto Reitz." from London merchant John Norton in a letter dated May 29, 1772. Records indicate the order was fulfilled.[9] All four of the Wythe Collection sources (Goodwin's pamphlet[10], Dean's Memo[11], Brown's Bibliography[12] and George Wythe's Library[13] on LibraryThing) list the 1751 edition of Theophilou Antikēnsōros ta Heuriskomena. The Wolf Law Library purchased a copy of the same edition.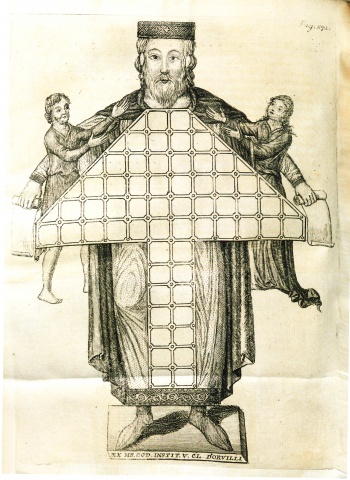 Description of the Wolf Law Library's copy
Bound in contemporary Dutch gilt prize vellum with stamped decorations to spine and covers.
Images of the library's copy of this book are available on Flickr. View the record for this book in William & Mary's online catalog.
Full text
See also
References
External Links