Rerum Scoticarum Historia
From Wythepedia: The George Wythe Encyclopedia
by George Buchanan
Rerum Scoticarum Historia

Title page from Rerum Scoticarum Historia, George Wythe Collection, Wolf Law Library, College of William & Mary.

Author
George Buchanan
Editor
{{{editor}}}
Translator
{{{trans}}}
Published
Amsterodami: Apud Ludovicum Elzevirium
Date
1643
Edition
{{{edition}}}
Language
Latin
Volumes
{{{set}}} volume set
Pages
[8], 67, [1], 750, [37]
Desc.
8vo (19 cm.)
Location
Shelf B-1
 
[[Shelf {{{shelf2}}}]]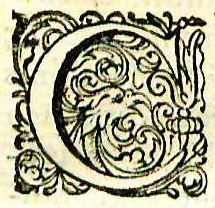 George Buchanan
(1506-1582) was a noted Scottish humanist, historian, and poet.
[1]
He was educated at
St. Andrews University
and in Paris. Buchanan's career was characteristically humanistic: that of teacher, tutor for children of nobility, translator, and poet. While a Latin teacher in Paris, his attacks on the Franciscans landed him in jail for heresy. He later escaped and taught in various locations around Europe, where he translated Latin and wrote original dramas.
[2]
By 1562, Buchanan had returned to Scotland and gained a place in the court of
Queen Mary
.
[3]
His place at the Scottish court continued after Mary's abdication and imprisonment, and Buchanan served for some time as one of the tutors to
King James
.
[4]
Buchanan's "most substantial work",[5] Rerum Scoticarum Historia, is a monumental but unreliable history of Scotland, completed shortly before his death.[6] It was immediately translated into other European languages, and for at least two centuries it remained the primary source of Scottish history for most foreigners.[7] "Its different parts are of unequal merit ... [t]he first of its twenty books contain the best portions, a description of the physical characteristics of the country, and an erudite collection of passages from Greek and Latin writers relating to Britain."[8] Perhaps of more interest to eighteenth century colonials, "[t]he doctrine that underlay Buchanan's political theory was ... fundamental to his historical writings. He stated that the source of power was the people, that the king must accept limitations upon the authority committed to him, and that it was lawful to resist and punish tyrants."[9]
Evidence for Inclusion in Wythe's Library
Wythe referred to Buchanan's History in a letter to Jefferson from 1786. The title is also listed in the Jefferson Inventory of Wythe's Library as Buchanani historia Scotiae. 8vo. Thomas Jefferson gave Wythe's copy to his grandson Thomas Jefferson Randolph. The precise edition owned by Wythe is unknown. Numerous octavo editions were published beginning in 1643. George Wythe's Library[10] on LibraryThing indicates as much without choosing an edition. The Brown Bibliography[11] lists the 1727 edition in part based on the existence of that edition in Jefferson's library.[12] The Wolf Law Library found a copy of the first octavo edition (1643) and purchased it.
Description of the Wolf Law Library's copy
Fully bound in contemporary white sheepskin with hand-painted lettering on spine, including volume number. The cover is stitched to leaves using small leather strips across the front and back of the spine. Purchased from Sequitur Books.

Images of the library's copy of this book are available on Flickr. View the record for this book in William & Mary's online catalog.
See also
References
External Links
Read this book in Google Books.