Incerti Scriptoris Graeci Fabulae Aliquot Homericae de Ulixis Erroribus
From Wythepedia: The George Wythe Encyclopedia
by Anonymous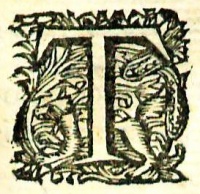 This collection of "an anonymous Greek writer's allegories on the wanderings of Ulysses" or Odysseus is a translation by Johan Columbus (1640-1684), a Swedish humanist and Latin poetry professor at Upsala.
[1]
First published in 1678, it includes Columbus' annotations as well as his Latin translations of the original Greek, which are laid out on opposite pages of the book.
[2]
Evidence for Inclusion in Wythe's Library
Included in a shipment sent by Thomas Jefferson to Wythe in 1787. The last two pages of the enclosed letter list the "Contents of the box marked G.W. "Fabulae Homericae de Ulixe. 8vo." is among the titles in the section "for Mr. Wythe." The precise edition is unknown. Both the Brown Bibliography[3] and George Wythe's Library[4] include the 1745 edition of Incerti Scriptoris Graeci Fabulae Aliquot Homericae de Ulixis Erroribus as the edition Jefferson sent to Wythe—LibraryThing lists it as the "probable edition." Dean's Memo[5] suggests the 1754 edition. The Wolf Law Library followed the recommendations of Brown and LibraryThing and purchased the 1745 edition.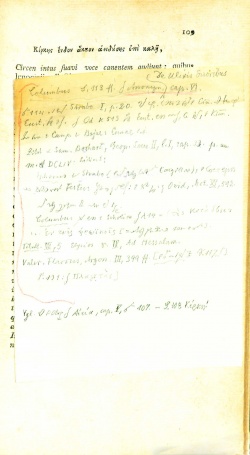 Description of the Wolf Law Library's copy
Bound in period style quarter-calf with marbled boards. Front free endpaper signed by previous owner; title page stamped "Dr. Johannes Hertel." Copy includes a loose page of manuscript notes filed at page 109.
Images of the library's copy of this book are available on Flickr. View the record for this book in William & Mary's online catalog
See also
References
External Links
Read this book in Google Books.