Wythe to Thomas Jefferson, 31 August 1790
From Wythepedia: The George Wythe Encyclopedia
George Wythe is greatly appreciative of a report sent by Thomas Jefferson.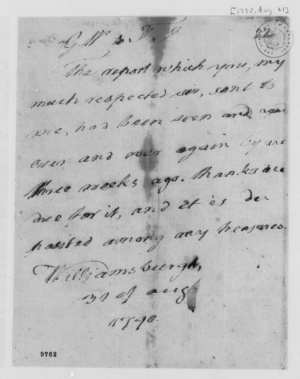 Letter text
Page 1
The report which you, my much respected sir, sent to me, had been seen and read over and over again by me three weeks ago. Thanks are due for it, and it is and it is deposited among my treasures.

Williamsburgh,
31 of aug,
1790.
Page 2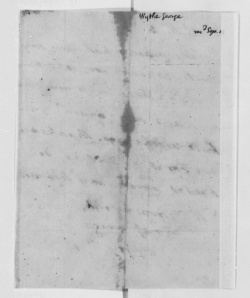 (note by Jefferson) Wythe George
rec'd Sep. 14.
See also