Travels in North-America, in the Years 1780, 1781, and 1782
From Wythepedia: The George Wythe Encyclopedia
by François Jean, marquis de Chastellux
Travels in North-America

Title page from Travels in North-America, in the years 1780, 1781, and 1782, volume one, George Wythe Collection, Wolf Law Library, College of William & Mary.

Author
François Jean, marquis de Chastellux
Editor
{{{editor}}}
Translator
George Grieve or J. Kent
Published
London: Printed for G. G. J. and J. Robinson
Date
1787
Edition
Language
English
Volumes
2 volume set
Pages
{{{pages}}}
Desc.
8vo. (22 cm.)
Location
Shelf C-2
 
[[Shelf {{{shelf2}}}]]
François Jean, marquis de Chastellux Francois Jean, Marquis de Chastellux (c.1734-1788), served as one of the three major French generals sent with General Rochambeau to assist the Continental Army during the American Revolutionary War. Chastellux served during the war as the chief liaison between Rochambeau and George Washington.[1]

Travels in North America is a compilation of Chastellux's journal entries and reflections on his time in America. Although he spent these years officially as a military officer, the work primarily focuses on the political and social condition of the colonies and their prospective future as a nation. The travelogue was translated into English and printed in London in 1787.[2]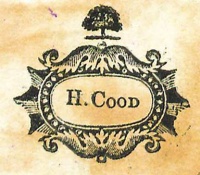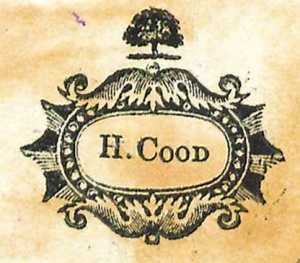 Evidence for Inclusion in Wythe's Library
The Brown Bibliography[3] includes the first English edition (1787) of Chastellux's Travels in North-America based on a few pieces of circumstantial evidence. Chastellux met Wythe and described the College of William & Mary in his work, "I shall therefore state that the College of William and Mary—the name alone denotes its founders—is a magnificent establishment which adorns Williamsburg and does honor to Virginia. The beauty of the building is surpassed by the richness of the library, and the worth of this library by several of the distinguished professors, such as Doctors Madison, Wythe, Bellini, etc. etc., who may be looked upon as living books, in which both precepts and examples are to be found."[4] Brown also cites a March 21, 1787 letter from Richard Cary to Thomas Jefferson[5] and a second letter from the Rev. James Madison to Thomas Jefferson the same month.[6] Both mention Chastellux's gift of copies of Travels in North-America to Reverend Madison and Professor Bellini. Brown suggests that Chastellux would have also sent a copy to Professor Wythe. The Wolf Law Library agreed with Brown's reasoning and purchased a copy of the 1787 edition of Chastellux's work.
Description of the Wolf Law Library's copy
Bound in contemporary half calf, ruled in gilt, over marbled boards. Spines ruled in gilt and blind in compartments, with burgundy and green morocco gilt lettering labels and with the previous owner's name in gilt at the foot. Edges sprinkled. Contains small ink stamp on title page and small armorial bookplate of H. Cood on front pastedown of each volume. Purchased from J. Remington Books.

Images of the library's copy of this book are available on Flickr. View the record for this book in William & Mary's online catalog.
See also
References
External Links
Read volume one of this book in Google Books.
Read volume two of this book in Google Books.