Thesaurus Linguæ Romanæ & Britannicæ: tam Accurate Congestus, vt Nihil Penè in Eo Desyderari Possit, Quod Vel Latinè Complectatur Amplissimus Stephani Thesaurus, Vel Anglicè, Toties Aucta Eliotæ Bibliotheca
From Wythepedia: The George Wythe Encyclopedia
by Thomas Cooper
Thesaurus Linguæ Romanæ & Britannicæ

Title page from Thesaurus Linguæ Romanæ & Britannicæ, George Wythe Collection, Wolf Law Library, College of William & Mary.

Author
Thomas Cooper
Editor
{{{editor}}}
Translator
{{{trans}}}
Published
Londini: Quondam Bertheleti, cum priuilegio Regiæ Maiestatis, per Henricum W. Vykes
Date
1565
Edition
First
Language
Latin and English
Volumes
{{{set}}} volume set
Pages
[1812]
Desc.
Folio (34 cm.)
Location
Shelf N-5
 
[[Shelf {{{shelf2}}}]]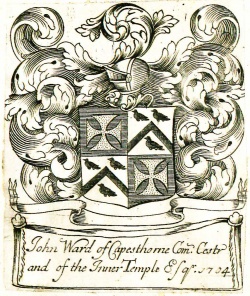 Thomas Cooper (c.1517 – 1594), theologian and bishop of Winchester,[1] was master of Magdalen College at Oxford University from 1549 to 1568.[2] In 1546, he was convinced to continue, and "assume authorship" of, the recently deceased Thomas Elyot's Latin dictionary and thesaurus.[3] Upon publication, Cooper's Thesaurus bore a tribute to the initial author. Cooper published three revised versions of Elyot's work through 1559, and then published his own Thesaurus Linguæ Romanæ & Britannicæ in 1565, which he revised in four versions through 1587.[4]
In a note to the reader in early editions (written in Latin), Cooper expressed reservations about being skilled or knowledgeable enough with languages to be qualified to write this thesaurus, alluding to the criticism Elyot received on mistakes in his original book.[5] Cooper's 1565 publication initially enjoyed a superior reaction, perhaps due to his speedy rise in authority in the Church of England from dean of Christ Church in 1567 all the way to Bishop of Winchester in 1584.[6] His reputation would not remain unscathed though, with accusations from multiple authors and scholars that Cooper copied either large sections of other Latin dictionaries and thesauri or paraphrased (perhaps even simply transcribed) entire works.[7] This controversy continued for over four centuries, yet the "instances of borrowing" do not negate the improvements Cooper made on Elyot's initial work.[8]
Evidence for Inclusion in Wythe's Library
Listed in the Jefferson Inventory of Wythe's Library as "Thesaurus linguae Latinae Cowper. fol." This was one of the titles kept by Thomas Jefferson. Jefferson sold a copy of the same title to the Library of Congress in 1815, but the volume no longer exists to verify the edition or Wythe's prior ownership.[9] Both George Wythe's Library[10] on LibraryThing and the Brown Bibliography[11] include the 1573 London edition of Thesavrvs Lingvæ Romanæ & Britannicæ by Thomas Cooper based on E. Millicent Sowerby's entry in Catalogue of the Library of Thomas Jefferson. The Wolf Law Library purchased a copy advertised as the 1573 edition—"Amstelodami 1573" is handwritten on the title page—but comparison of our title page with online versions of the title pages from the 1565 Amsterdam edition and the 1573 London edition conclusively prove that our edition is the 1565 Amsterdam edition. We chose to keep the first edition in part because we do not know definitively that Wythe did not own the 1565 edition.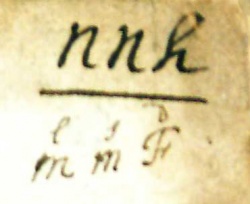 Description of the Wolf Law Library's copy
Bound in contemporary full calf with blind rules and remnants of brass hinges on covers. Back relaid and leather reconditioned by Michael Pyron. Manuscript initials on front free endpaper. Armorial bookplate of "John Ward of Capesthorne Com. Cestr and of the Inner Temple Esq. 1704" on title page verso. Title page includes manuscript notes and earlier repairs—missing printed place and date of publication. Instead includes manuscript "Amstelodami, 1573."
Images of the library's copy of this book are available on Flickr. View the record for this book in William & Mary's online catalog.
Full text
See also
References