Strabonis Rerum Geographicarum Libri XVII
From Wythepedia: The George Wythe Encyclopedia
by Strabo
Rerum Geographicarum

Title page from Rerum Geographicarum, George Wythe Collection, Wolf Law Library, College of William & Mary.

Author
Strabo
Editor
Isaac Casaubon
Translator
{{{trans}}}
Published
Lutetiae Parisiorum: Typis regiis
Date
1620
Edition
{{{edition}}}
Language
Latin and Greek in parallel columns
Volumes
{{{set}}} volume set
Pages
[12], 843, [116], 282, [8]
Desc.
Folio (37 cm.)
Location
Shelf B-5
 
[[Shelf {{{shelf2}}}]]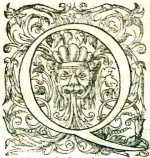 Strabo
(ca. 64 BCE – ca. 23 CE) was a Greek citizen from a prominent family in Pontus, part of modern Turkey. He traveled extensively, and also lived in Rome where he learned from both political and military leaders.
[1]
He wrote a geography of the Greek and Roman world that is almost intact today in seventeen books. This work is Book 17 of those extant. In ancient times, geographies generally took one of two general focuses: the physical geography of an area (the cartography) or "world cultural geography" discussing the impacts of humans on the planet. Strabo's geography falls into the latter category.
[2]

On Geography or On Geographical Things gained recognition in the mid-fifteenth century when the pope sought to breach the gap between the Eastern and Western Christian churches at an ecumenical council in Florence. Strabo's ideas were then combined with others, including Ptolemy's, to help form the scientific foundation for the Age of Discoveries and exploration.[3] Strabo tended to attract the interest of classicists rather than geographers, a shift that relied partly on the belief of some that Strabo's geographic details are incorrect.[4]
Evidence for Inclusion in Wythe's Library
Listed in the Jefferson Inventory of Wythe's Library as "Strabo. Gr. Lat. fol." and given by Thomas Jefferson to his grandson Thomas Jefferson Randolph. The precise edition owned by Wythe is unknown. George Wythe's Library[5] on LibraryThing indicates this without selecting a specific edition. The Brown Bibliography[6] lists the 1620 edition published in Paris based on the copy Jefferson sold to the Library of Congress.[7] The Wolf Law Library followed Brown's suggestion and purchased the Paris edition.
Description of the Wolf Law Library's copy
Bound in contemporary, recased blind stamped calf. Boards feature elaborate tooling, spine has gilt lettering.
Images of the library's copy of this book are available on Flickr. View the record for this book in William & Mary's online catalog.
See also
References
External Links
Read this book in Google Books.