Spartan Lessons
From Wythepedia: The George Wythe Encyclopedia
by Tyrtaeus
Spartan Lessons

Title page from Spartan Lessons, George Wythe Collection, Wolf Law Library, College of William & Mary.

Author
Tyrtaeus
Editor
{{{editor}}}
Translator
{{{trans}}}
Published
Glasgow: Robert and Andrew Foulis
Date
1759
Edition
First Foulis edition
Language
Greek text, followed by English commentary and Latin translation
Volumes
{{{set}}} volume set
Pages
xxvii, 30
Desc.
4to (20 cm.)
Location
[[Shelf {{{shelf}}}]]
 
[[Shelf {{{shelf2}}}]]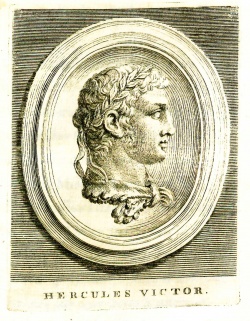 Tyrtaeus
(685-668 BCE) was a Greek elegiac poet, probably born in Sparta. His war songs inspired the Spartans during the second Messenian War (650-630 B.C.E.)
[1]
and are examples of early Spartan militarism.
[2]
The name Tyrtaeus has been given to many martial poets who have encouraged their countrymen to deeds of arms and victory.
[3]
Evidence for Inclusion in Wythe's Library
Listed in the Jefferson Inventory of Wythe's Library as Tyrtaeus. Gr. Lat. 4to. Foul. This was one of the titles kept by Thomas Jefferson and later sold to the Library of Congress in 1815. Both George Wythe's Library[4] on LibraryThing and the Brown Bibliography[5] list the 1759 edition published in Glasgow. This is also the edition Millicent Sowerby's included in Catalogue of the Library of Thomas Jefferson,[6] however, Jefferson's copy no longer exists. The Wolf Law Library chose to add the edition suggested by Sowerby, Brown, and LibraryThing. Gaskell-Foulis, pp. 233-234
Description of the Wolf Law Library's copy
Includes marbled endpapers and pencil inscription "1579" on title page.
View this book in William & Mary's online catalog.
References