The Philosophical Grammar
From Wythepedia: The George Wythe Encyclopedia
The Philosophical Grammar: Being a View of the Present State of Experimented Physiology, or Natural Philosophy In Four Parts. Part I. Somatology, ... Part II. Cosmology, ... Part III. Aerology, ... Part IV. Geology, ... : The Whole Extracted from the Writings of the Greatest Naturalists of the Last and Present Age
by Benjamin Martin
The Philosophical Grammar

Title page from The Philosophical Grammar, George Wythe Collection, Wolf Law Library, College of William & Mary.

Author
Benjamin Martin
Editor
{{{editor}}}
Translator
{{{trans}}}
Published
London: Printed for J. Noon
Date
1735
Edition
First
Language
English
Volumes
{{{set}}} volume set
Pages
xxx, [2], 322, [14], XVI folded leaves of plates : ill., maps
Desc.
8vo. (21 cm.)
Location
[[Shelf {{{shelf}}}]]
 
[[Shelf {{{shelf2}}}]]
Benjamin Martin (1704-1782), lexicographer, science lecturer, and scientific instrument maker was born into a farming family in Surrey and spent the early part of his life working the lands.[1] Into his twenties, Martin started a school in Sussex where he taught a range of subjects, from writing to astronomy.[2] He even wrote inexpensive textbooks for students, including the fields of mathematics and what could be considered by modern-day standards as physics.[3]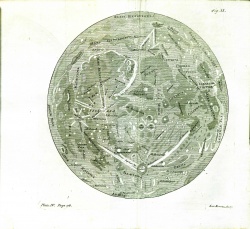 Written in 1735, The Philosophical Grammar: Being a View of the Present State of Experimented Physiology, or Natural Philosophy in Four Parts was Martin's first published work, and showed his dedication to providing an extensive scientific volume at an inexpensive price.[4] Martin discusses numerous topics of natural philosophy including both terrestrial and cosmological subjects, and made the topics so as to be easily understood by students.[5] The book underwent 6 reprints in a 40 year period, was translated into 3 other languages, and is considered to be his most successful publication.[6]

Martin went on to publish a number of other works, and started delving into inventing and improving instruments such as microscopes and globes.[7] He even became well known for the design and building of spectacles.[8] Martin eventually shied away from his teacher role and took on a more adult-focused lecture career. He published a monthly magazine while continually inventing and opening a shop.[9] Although he saw business success early on his his career, he unfortunately did not maintain the business acumen later in his life and declared bankruptcy a month before his death in 1782.[10]
Evidence for Inclusion in Wythe's Library
Listed in the Jefferson Inventory of Wythe's Library as Martin's Philosophical grammar. 8vo. and given by Thomas Jefferson to his grandson Thomas Jefferson Randolph. The precise edition owned by Wythe is unknown. George Wythe's Library[11] on LibraryThing indicates this, adding "Octavo editions were published at London in 1735, 1738, 1748, 1753, 1755, 1762, 1769, and 1778." The Brown Bibliography[12] lists the second London edition published in 1759 based on the copy Jefferson sold to the Library of Congress.[13] The Wolf Law Library chose to purchase the 1735 (first) edition.
Description of the Wolf Law Library's copy
Bound in full calf and rebacked in leather. Pages are white, bright, unmarked and unfoxed. The front pastedown has the bookplate of the Earl of Roden; the bookplate of Mr. and Mrs. Gerald W. Chase is on the front fly-leaf. Purchased from Adams & Adams Booksellers.
View this book in William & Mary's online catalog.
References
External Links
Read this book in Google Books.