Observations on Reversionary Payments: on Schemes for Providing Annuities for Widows, and for Persons in Old Age; on the Method of Calculating the Values of Assurances on Lives; and on the National Debt to Which are Added Four Essays on Different Subjects in the Doctrine of Life-Annuities and Political Arithmetick, also an Appendix
From Wythepedia: The George Wythe Encyclopedia
by Richard Price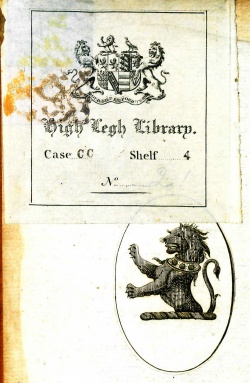 Richard Price (1723 – 1791) was a well-known Welsh philosopher and preacher. He was also a well-respected writer who was most noted for his influential work in fields such as demography, philosophy, finance, and life insurance.[1] He was also an active participant in liberal causes such as the American and French Revolutions.[2] Price associated with many of America's founding fathers and would often host such noted revolutionaries as Thomas Jefferson, John Adams, and Thomas Paine at his home.[3] Price rose to prominence in early 1776 when he published a pamphlet attacking the British treatment of the colonies.[4] Many experts believe Price's pamphlet had a role in the American colonies ultimately declaring their independence.[5]
In 1766, or thereabouts, Price began working with the Society for Equitable Assurances, which led to the publication in 1771 of Observations on Reversionary Payments. In May 1770 Price presented to the Royal Society a paper on the proper method of calculating the values of contingent reversions. Observations on Reversionary Payments became a classic. In use for about a century, it provided the basis for financial calculations of insurance and benefit societies, of which many had recently been formed.[6]
Evidence for Inclusion in Wythe's Library
Listed in the Jefferson Inventory of Wythe's Library as "Price on annuities. 8vo." and given by Thomas Jefferson to his grandson Thomas Jefferson Randolph. The precise edition owned by Wythe is unknown. George Wythe's Library[7] on LibraryThing indicates this, adding "One-volume octavo editions were published at London in 1772 and 1773; and Dublin in 1772, 1781, and 1784." The Brown Bibliography[8] lists the 1772 edition published in London based on the copy Jefferson sold to the Library of Congress.[9] The Wolf Law Library followed Brown's suggestion and purchased the 1722 edition published in London.
Description of the Wolf Law Library's copy
Bound in original calf with gilt lettered black morocco spine label. The front pastedown includes the bookplate of High Legh Library with the French motto "Pour Dieu et pour Terre" (For God and Earth) pasted partially over an unsigned bookplate with a lion emblem.
Images of the library's copy of this book are available on Flickr. View the record for this book in William & Mary's online catalog.
Full text
See also
External Links
Read this book in Google Books.
References