A New System of Modern Geography: or, A Geographical, Historical, and Commercial Grammar, and Present State of the Several Nations of the World
From Wythepedia: The George Wythe Encyclopedia
by William Guthrie
A New System of Modern Geography

Title page from A New System of Modern Geography, George Wythe Collection, Wolf Law Library, College of William & Mary.

Author
William Guthrie
Editor
{{{editor}}}
Translator
{{{trans}}}
Published
Philadelphia: Printed for Mathew Carey
Date
1794-1795
Edition
First American
Language
English
Volumes
2 volume set
Pages
{{{pages}}}
Desc.
4to (27 cm.)
Location
Shelf C-4
 
[[Shelf {{{shelf2}}}]]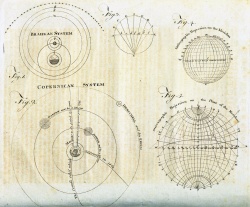 William Guthrie (1708?–1770) was a historian and political journalist originally from Forfarshire in Scotland. His formal education occurred at King's College, Aberdeen.[1] Labeled in the twentieth-century as one of the "bibliographic dinosaurs of Georgian geography", he wrote for "a general public interested in the new learning and world-wide commerce."[2]
Guthrie published his most successful work, Geographical, Historical, and Commercial Grammar in 1770, the year of his death. In this 700-page tome, Guthrie "developed a fluent simplification of Scottish Enlightenment historical and political analysis."[3] This work saw several later editions (rather than revisions) and was eventually translated into French. The first American edition, A New System of Modern Geography printed for Mathew Carey, owes much of its expansion to the bookseller John Knox.[4]
Evidence for Inclusion in Wythe's Library
Listed in the Jefferson Inventory of Wythe's Library as Guthrie's geography 2.v. 4to. This was one of the titles kept by Thomas Jefferson. He later sold a copy of the first American edition to the Library of Congress in 1815. Both the Brown Bibliography[5] and George Wythe's Library[6] on LibraryThing include this edition (1794-1795) based on Millicent Sowerby's entry in Catalogue of the Library of Thomas Jefferson.[7] While the Jefferson volumes no longer exist to conclusively verify the edition or signs of Wythe ownership, the Wolf Law Library's George Wythe Collection includes the edition recommended by Sowerby.

Description of the Wolf Law Library's copy
Bound in contemporary American tree sheep with the smooth spines gilt-ruled in six compartments. Red morocco lettering-piece in the second, small green morocco numbering-piece in the fourth. Includes previous owner's signature, "J. Hunter", on each title page and the inscription "Ex libris Ja. Hunter, 28 June 1799, Price 16 <illegible>" on the front pastedown of volume one.

Images of the library's copy of this book are available on Flickr. View the record for this book in William & Mary's online catalog.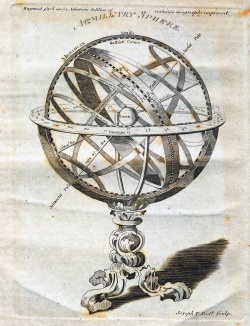 See also
References
External Links
Read volume two of this book in Google Books.