Marci Hieronymi Vidae, Cremonensis, Albae Episcopi, De Arte Poetica
From Wythepedia: The George Wythe Encyclopedia
by Marco Girolamo Vida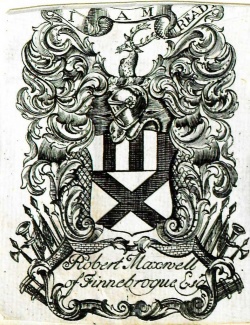 Vida wrote a considerable amount of Latin poetry, both secular and sacred, in classical style, particular the style of Virgil. His major work was the Latin epic poem Christiados libri sex ("The Christiad in Six Books"), in the style and much of the language of Virgil.[1] He began work on it under Pope Leo X in the 1510s but did not complete it until the early 1530s.[2] It was published in 1535, well after the pope's death. The poem is an epic poem in six cantos on the life of Christ.[3]
Evidence for Inclusion in Wythe's Library
Listed in the Jefferson Inventory of Wythe's Library as "Vida. 12mo." This was one of the titles kept by Thomas Jefferson. He later sold a copy of Marci Hieronymi Vidae, Cremonensis, Albae Episcopi, De Arte Poetica Libri Tres to the Library of Congress in 1815, but the volume no longer exists to verify Wythe's prior ownership.[4] The Brown Bibliography[5] includes a 1723 Oxford edition of De Arte Poetica based on E. Millicent Sowerby's inclusion of that title and edition in Catalogue of the Library of Thomas Jefferson. George Wythe's Library[6] on LibraryThing lists a different title, Marci Hieronymi Vidae, Cremonensis, Albae Episcopi, Christiados, and indicates "Precise edition unknown. Sowerby suggests a 1723 Oxford edition, although several other duodecimo editions were published."[7] The Wolf Law Library followed Brown's suggestion and purchased a copy of the 1723 edition of De Arte Poetica.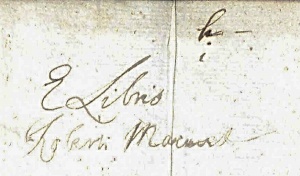 Description of the Wolf Law Library's copy
Bound in full contemporary paneled calf with decorative tooling and rules to boards. Includes signature on front free-end paper, "Ex libris Robert Maxwell," and book plate of Robert Maxwell of Finnebroque, Esq on title page verso.
Images of the library's copy of this book are available on Flickr. View the record for this book in William & Mary's online catalog.
See also
References