The History of England, from the Invasion of Julius Caesar to the Revolution of 1688
From Wythepedia: The George Wythe Encyclopedia
by David Hume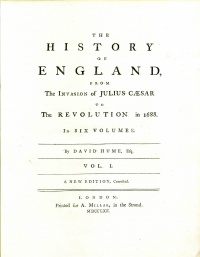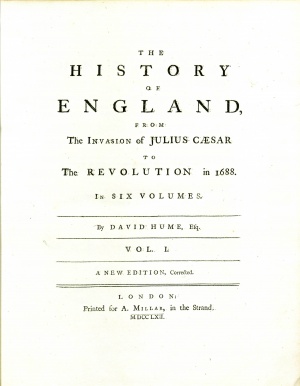 Bibliographic Information
Author: David Hume
Title: The History of England, from the Invasion of Julius Caesar to the Revolution of 1688: in six volumes
Publication Info: London: Printed for A. Millar,|c1762.
Edition:
Evidence for Inclusion in Wythe's Library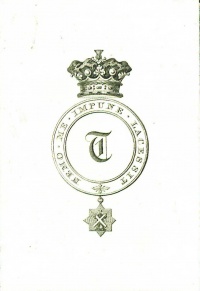 Description of the Wolf Law Library's copy
Bound in contemporary calf with stamped decorative borders and gilt filets to covers. Spines feature 5 raised bands, gilt stamps and gilt lettering. Edges are marbled. Each volume includes a bookplate with the initial "T" and the motto "Nemo me impune lacessit" (No one attacks me with impunity.) surmounted by a crown.
View this book in William & Mary's online catalog.
References