The History and Proceedings of the House of Lords, from the Restoration in 1660, to the Present Time, Containing the Most Remarkable Motions, Speeches, Debates, Orders and Resolutions. ... and Illustrated with Historical Notes and Observations. Together with the Debates in the Parliament of Scotland Relating to the Union
From Wythepedia: The George Wythe Encyclopedia
by Great Britain. Parliament. House of Lords.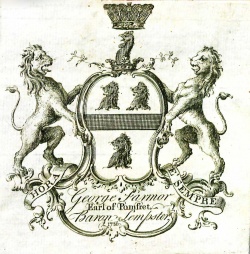 The History and Proceedings of the House of Lords, from the Restoration in 1660, to the Present Time was published in eight volumes by Ebenezer Timberland from 1742 to 1743.[1] It is often referred to as Timberland's Debates, or, along with its companion, Richard Chandler's History and Proceedings of the House of Commons from the Restoration to the Present Time, as Chandler and Timberland's Debates.[2]
In 1806, William Cobbett published his Parliamentary History of England from the Earliest Period to 1803, which he intended to supersede previous collections of the speeches and debates of Parliament.[3] Cobbett found earlier collections, including Chandler and Timberland's Debates, were based on the reports of Parliamentary proceedings published in monthly magazines, focused on the most controversial debates, and were adapted from the notes of observers in the galleries rather than from official transcripts.[4] Despite these shortcomings, Chandler and Timberland's Debates remained one of the major sources of knowledge of the proceedings of Parliament, especially before Cobbett's publication.[5]
Evidence for Inclusion in Wythe's Library
Listed in the Jefferson Inventory of Wythe's Library as Debates in the H. of Lords 7.v. 8vo. and given by Thomas Jefferson to his son-in-law, Thomas Mann Randolph. It later appeared on Randolph's 1832 estate inventory as "'Debates of Parliament' (19 vols., $20.50 value)." Six volumes of the "Debates H. of Lords" were given to the University of Virginia in 2011, all containing Wythe's bookplate, but the set lacking volumes 6 and 8.
Both Brown's Bibliography[6] and George Wythe's Library[7] on LibraryThing include the 1742-1743 edition of The History and Proceedings of the House of Lords. The Wolf Law Library purchased the same edition.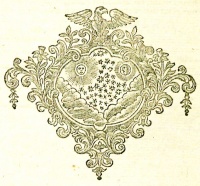 Description of the Wolf Law Library's copy
Bound in full calf with five raised bands, brown leather labels and gilt decoration on the spine. The set has marbled endpapers and includes the armorial bookplate of George Fermor, 2nd Earl of Pomfret, Baron Leominster, on the front pastedown of each volume. Purchased from Titles, Inc.
Images of the library's copy of this book are available on Flickr. View the record for this book in William & Mary's online catalog.
See also
References
External Links
Read this book from the Hathi Trust.