Historical Law-Tracts
From Wythepedia: The George Wythe Encyclopedia
by Lord Henry Home Kames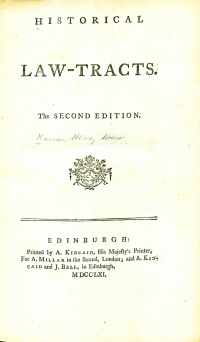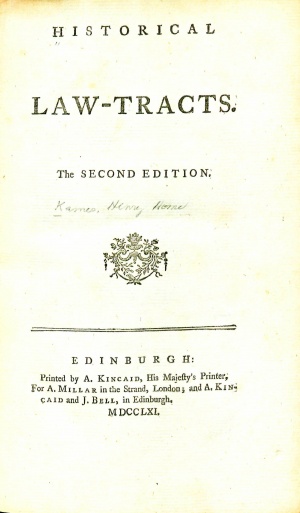 Bibliographic Information
Author: Henry Home, Lord Kames
Title: Historical Law-Tracts
Published: Edinburgh and London: Printed by A. Kincaid, His Majesty's Printer, for A. Millar, London, and A. Kincaid and J. Bell, in Edinburgh, 1761.
Edition:
Evidence for Inclusion in Wythe's Library
Description of the Wolf Law Library's copy
Recently rebound in cloth over 1/2 leather, with gold tooled red label.
View this book in William & Mary's online catalog.
External Links
References