Discours de Lycurgue, d'Andocide, d'Isée, de Dinarque
From Wythepedia: The George Wythe Encyclopedia
by Lycurgus, Andocides, Isaeus, Dinarchus, and Demades
Discours de Lycurgue, d'Andocide, d'Isée, de Dinarque, avec un Fragment Sous le Nom de Démade

Title page from Discours de Lycurgue, d'Andocide, d'Isée, de Dinarque, avec un Fragment Sous le Nom de Démade, George Wythe Collection, Wolf Law Library, College of William & Mary.

Author
Lycurgus, Andocides, Isaeus, Dinarchus, and Demades
Editor
{{{editor}}}
Translator
Abbé Athanase Auger
Published
A Paris: Chez De Bure, fils aîné ... ; Théophile Barrois ... ; Alexandre Jombert jeune ...
Date
1783
Edition
{{{edition}}}
Language
French
Volumes
{{{set}}} volume set
Pages
xvii, 578, [4]
Desc.
8vo (20 cm.)
Location
[[Shelf {{{shelf}}}]]
 
[[Shelf {{{shelf2}}}]]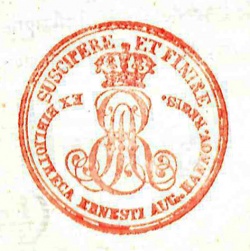 Discours de Lycurgue, d'Andocide, d'Isée, de Dinarque, avec un Fragment Sous le Nom de Démade
, is a collection of discourses attributed to the orators Lycurgus, Andocides, Isaeus, Dinarchus, and Demades. Along with Antiphon, Lysias, Isocrates, Aschines, Demosthenes and Hyperides,
[1]
the first four of the five were counted among the
Alexandrian Canon
, or canon of ten,
[2]
which was a list drawn up of the ten best Attic (Athenian) orators.
[3]

Lycurgus, lived from 396 to 325 B.C and was pupil of Isocrates. He was a "capable and honored public official… [who] administered the state finances from 338 to 326 B.C. and led (with Demosthenes) the anti-Macedonian party. One of his official acts ordered the editing and preserving of the works of Aeschylus, Sophocles, and Euripides."[4] His oration, Against Leocrates, is still intact[5] and is among the discourses in the collection.

Andocides (440 to 390 B.C.E) was accused of mutilating statues of the god, Hermes, as a rebellious gesture against the Sicilian expedition.[6] When he was arrested, he confessed to receive immunity for himself and his father, but was forbidden from entering the Agora and the temples.[7] Rather than live with these restrictions, he left Athens and made a life for himself as a merchant until the Amnesty of 403.[8] His discourses in the collection include, "Sur les Mystères," (On the Mysteries), his defense against his continued disgrace and restrictions, and "Pour la paix" ("For Peace"), his speech given while he was an Athenian envoy to Sparta to negotiate a peace agreement.[9]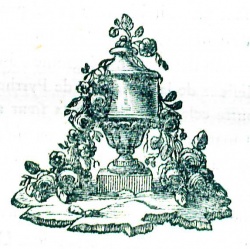 Little is known about the life of Isaeus (420 B.C.E to sometime after 353 B.C.E.),[10] but he is thought to have been either Athenian or Chalcidian by birth, a pupil of Isocrates and a teacher of Demosthenes.[11] He was a logographos, meaning he was a person who was hired to write speeches for litigants to deliver in a court of law.[12] In other words, he composed all of his discourse for others to deliver, and he himself was not involved in political life.[13] He is credited with writing fifty speeches, but only eleven and part of a twelfth have survived. This collection includes these surviving discourse which "all deal with cases of inheritance… [that] are important as illustrative of Athenian testamentary law and of social history."[14]

Dinarchus lived from 360 to 290 B.C. in Athens, although he was Corinthian by birth.[15] Because he was not an Athenian citizen, he was debarred from addressing the assembly.[16] However, he composed a large number of speeches for others.[17] His surviving speeches which are in this collection include, "Sommaire de la harangue contre Démosthene" (Against Demosthenes), "Discours de même Dinarque Contre Aristogiton" (Against Aristogeiton ) and "Discours de même Dinarque Contre Philoclès" (Against Philocles), all three of which were involved with the Harpalus affair,[18] a scandal involving a fugitive treasurer of Alexander the Great and accusations that Demosthenes had embezzled some of the treasurer's money.[19]

Finally, Demades, the sole orator in the group not counted among the canon of ten, lived from 380 to 319 B.C.E.[20] An Athenian politician, he was "devoted to implementing his realization that, in order to survive, Athens must come to terms with Macedonian power."[21] Among his accomplishments were securing an honorable settlement for Athens after its defeat by Philip II of Macedon and "dissuading Alexander the Great from demanding the surrender of Demosthenes and other advocates of revolt against Macedonian rule."[22] Although to keep the peace with Macedon, he secured by decree the deaths of the politicians opposed to peace, including Hypereides and Demosthenes, he himself was later caught in the political intrigue and executed by Cassander.[23] Although he had no formal training in rhetoric and published no speeches, in the collection, the fragment preserves a few of his "striking phrases."[24]
Evidence for Inclusion in Wythe's Library
Listed in the Jefferson Inventory of Wythe's Library as "Discours de Lycurgue, d'Andocide etc par Auger. Fr. 8vo." This was one of the titles kept by Thomas Jefferson and may have been sold to the Library of Congress in 1815. Jefferson did sell a copy of the first (1738) edition of Discours de Lycurgue, d'Andocide, d'Isée, de Dinarque to the Library of Congress and that copy still exists today. However, the set has no definitive markings linking it to Wythe.[25] George Wythe's Library[26] on LibraryThing lists the copy at the Library of Congress. The Brown Bibliography[27] discusses the Library of Congress copy, noting Jefferson owned another copy sold in 1829 after his death. The Wolf Law Library followed the recommendations of Brown and LibraryThing and purchased the first edition.
Description of the Wolf Law Library's copy
Bound in marbled cardboard from the later nineteenth century. Includes crown and initial stamp "E.D.C" on the title page and stamp from the library of Ernest Augustus I of Hanover, with the Latin motto "Suscipere et finire" (To undertake and accomplish) on the title page verso.
View this book in William & Mary's online catalog.
References
External Links
Read this book in Google Books.