Un Abridgment des Plusieurs Cases et Resolutions del Common Ley: Alphabeticalment Digest Desouth Severall Titles
From Wythepedia: The George Wythe Encyclopedia
by Henry Rolle
Un Abridgment des Plusieurs Cases et Resolutions del Common Ley

Title page from Un Abridgment des Plusieurs Cases et Resolutions del Common Ley, volume one, George Wythe Collection, Wolf Law Library, College of William & Mary.

Author
Henry Rolle
Editor
{{{editor}}}
Translator
{{{trans}}}
Published
London: Printed for A. Crooke
Date
1668
Edition
First
Language
Law French
Volumes
2 volume set
Pages
{{{pages}}}
Desc.
Folio (34 cm.)
Location
Shelf E-5
 
[[Shelf {{{shelf2}}}]]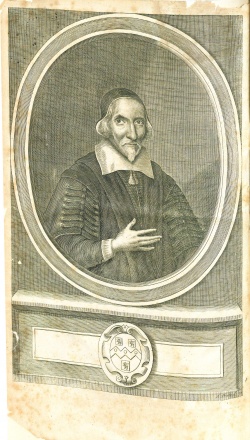 Henry Rolle
(1589/90-1656) served as both a politician in the British Parliament and as a judge, primarily on the
King's Bench
. His legal interests encompassed mainly trade and financial matters as well as the rights of subjects, including habeus corpus, impressment, and martial law.
Un Abridgment des Plusieurs Cases et Resolutions del Common Ley
is a treatise on common law, edited by
Matthew Hale
, which Rolle had compiled for his students.
[1]
"The historical importance of this Abridgement is the fact that it marks a new departure in the literature of Abridgements. The older abridgments had simply digested Year Book cases under alphabetical headings. Their great defect was the heterogeneous character of the entries collected under each alphabetical head. ... Rolle's Abridgment to some extent remedied this defect—each topic was divided ... into separate headings. But what distinguishes it even more markedly from the abridgments of the older type is the fact that it is more than a mere digest of case law. It contains summaries both of Parliamentary records and of statutes; and therefore it comes nearer than the old abridgments came to being a digest of the whole law.[2]
Evidence for Inclusion in Wythe's Library
Both Dean's Memo[3] and the Brown Bibliography[4] suggest Wythe owned the first edition of this title based on notes in John Marshall's commonplace book.[5] The Wolf Law Library followed their suggestions and purchased the 1668 edition.
Description of the Wolf Law Library's copy
Rebound in period-style full calf with red morocco gilt labels. Volume two missing title page and front matter.
Images of the library's copy of this book are available on Flickr. View the record for this book in William & Mary's online catalog.
See also
References