Tenenda Non Tollenda
From Wythepedia: The George Wythe Encyclopedia
Tenenda non tollenda, or The Necessity of Preserving Tenures in Capite and by Knightservice, which According to Their First Institution were, and are yet, a Great Part of the Salus Populi, and the Safety and Defence of the King, as well as of His People: Together with a Prospect of the Very Many Mischiefs and Inconveniences, which by the Taking Away or Altering of Those Tenures, Will Inevitably Happen to the King and his Kingdomes
by Fabian Philipps
Tenenda Non Tollenda

Title page from Tenenda Non Tollenda, George Wythe Collection, Wolf Law Library, College of William & Mary.

Author
Fabian Philipps
Editor
{{{editor}}}
Translator
{{{trans}}}
Published
London: Printed by Thomas Leach, for the author, and are to be sold by Abel Roper
Date
1660
Edition
{{{edition}}}
Language
English
Volumes
{{{set}}} volume set
Pages
7, 276
Desc.
8vo (19 cm.)
Location
[[Shelf {{{shelf}}}]]
 
[[Shelf {{{shelf2}}}]]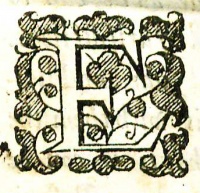 When he was a youth, Fabian Philips (1601-1690) attended one of the inns of Chancery before eventually leaving to attend the Middle Temple.
[1]
It was during his time at the Middle Temple that Philips developed a thorough understanding of the law.
[2]
After Philips departed the Middle Temple he began to demonstrate his fiercely pro-royal philosophy.
[3]
He was a strong advocate for the king's prerogative and was so passionate in his pursuit to serve Charles I that two days before the king was beheaded, and despite the extreme unpopularity of his conduct, he drew up a protest against the "intended murder" of Charles I.
[4]
He printed the protest and placed it in public places despite the protest being counter to the popular consensus in England at the time.
[5]

After the restoration of Charles II, when the bill for abolishing tenures was depending in Parliament Philips published Tenenda non Tollenda, a protest against the dissolution of tenure, in 1660.[6] The title was one of three works written by Phillips on the abolition of tenures; the other two were Ligeancia Lugens, or, Loyaltie Lamenting the Many Great Mischiefs and Inconveniences which Will Fatally and Inevitably Follow the Taking Away of the Royal Pourveyances and Tenures in Capite (1661) and The Mistaken Recompense for Pourveyance and Tenures (1664).[7]
Evidence for Inclusion in Wythe's Library
Brown's Bibliography[8] includes a choice of the first edition (1660) of Fabian Philipps' Tenenda non Tollenda or the first edition (1661) of W. Phillips' The Principles of Law Reduced to Practice based on quotations in the manuscript copy of John Marshall's law notes "Joint Tenants & Tenants in Common: One deserved £100 to five equally to be divided between them & the survivors & survivor of them & if A (one of the five) died before marriage, her share to go over to another person, held a tenancy in common. Philips."[9] Brown notes that Tenenda Non Tollenda fits the subject matter of Marshall's quote better, but Thomas Jefferson owned a copy of The Principles of Law Reduced to Practice. Favoring the subject matter link over the Jefferson link, the Wolf Law Library purchased copy of the work by Fabian Philipps.
Description of the Wolf Law Library's copy
Bound in later period-style calf with lettering piece and gilt fillets on the spine, dentelles to board edges and renewed endpapers. Purchased from The Lawbook Exchange, Ltd.
View this book in William & Mary's online catalog.
References