The Principles of the Doctrine of Life-Annuities Explained in a Familiar Manner, so as to be Intelligible to Persons not Acquainted with the Doctrine of Chances and Accompanied with a Variety of New Tables.
From Wythepedia: The George Wythe Encyclopedia
by Francis Maseres
This is Francis Maseres' (1731 – 1824) outline of the principles behind creating formulas for insurance annuities. Educated at Clare College, Cambridge, Maseres was an English lawyer, attorney general of the Province of Quebec, member of the Royal Society, cursitor baron of the exchequer and from 1780 to 1822, senior judge of the sheriff's court in London.[1] Principles of Life-Annuities also contains complex mathematical formulas depicting how the author arrived at his precise calculations for specific amounts of money and policies. The book is considered explanatory and educational, expounding upon the policies used by insurance policy makers in terms of granting and drafting life insurance policies.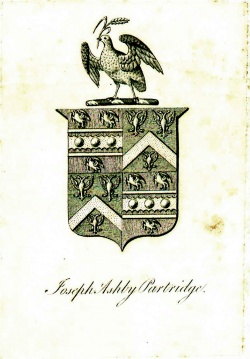 Evidence for Inclusion in Wythe's Library
Listed in the Jefferson Inventory of Wythe's Library as "Masere's principles of life annuities. 4to." This was one of the titles kept by Thomas Jefferson and later sold to the Library of Congress in 1815. Both the Brown Bibliography[2] and George Wythe's Library[3] on LibraryThing include the first edition (1783) published in London based on Millicent Sowerby's entry in Catalogue of the Library of Thomas Jefferson.[4] Unfortunately, the volume owned by Wythe no longer exists to verify the edition.
Description of the Wolf Law Library's copy
Images of the library's copy of this book are available on Flickr. View the record for this book in William & Mary's online catalog.
See also
References
External links