Lectures on Rhetoric and Belles Lettres
From Wythepedia: The George Wythe Encyclopedia
by Hugh Blair
Lectures on Rhetoric and Belles Lettres

Title page from Lectures on Rhetoric and Belles Lettres, George Wythe Collection, Wolf Law Library, College of William & Mary.

Author
Hugh Blair
Editor
{{{editor}}}
Translator
{{{trans}}}
Published
Philadelphia: Printed and sold by Robert Aitken, at Pope's head in Market street
Date
1784
Edition
First American
Language
English
Volumes
{{{set}}} volume set
Pages
viii, 454, [12]
Desc.
4to (27 cm.)
Location
Shelf L-2
 
[[Shelf {{{shelf2}}}]]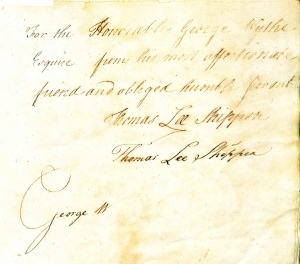 Hugh Blair
(1718-1800) was born in Edinburgh, the only child of a prominent Presbyterian family.
[1]
He entered the
University of Edinburgh
at age thirteen where he studied moral philosophy and literature. Two years after finishing his university education, Blair became a Presbyterian preacher. Blair achieved various positions of authority within the Church, and began publishing his largest work,
Sermons
, during this time.
Beginning in 1760 Blair taught rhetoric and composition at the University of Edinburgh. As he approached retirement, he published many of his lessons in Lectures on Rhetoric and Belles Lettres, perhaps fearful that corrupt manuscripts would circulate. The Lectures series was first published in 1783 in London, and later that same year in Edinburgh. The publication of Lectures on Rhetoric and Belles Lettres firmly cemented Blair's place as a central figure in the Scottish Enlightenment, and Blair's Sermons gained some fame in the United States during the early nineteenth century.
Evidence for Inclusion in Wythe's Library
Wythe definitely owned this title; a copy at the College of William & Mary was given to him by one of his students, and includes a presentation inscription on the front free endpaper. Listed in the Jefferson Inventory of Wythe's Library as "Blair's lectures. 1st. vol. 4to." and given by Thomas Jefferson to his grandson, Thomas Jefferson Randolph. Both Brown's Bibliography[2] and George Wythe's Library[3] on LibraryThing list this title.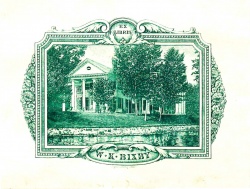 Description of the Wolf Law Library's copy
On permanent loan from the Earl Gregg Swem Library at the College of William & Mary. Bound in the original paper boards. A presentation copy, it is inscribed, "For the Honorable George Wythe Esquire from his most affectionate friend and obliged humble servant. Thomas Lee Shippen." Includes signatures of "George W." (on the front free end paper, below the inscription) and "T. J. Randolph" on the title page. The bookplate of William K. Bixby is on the front pastedown.
Images of the library's copy of this book are available on Flickr. View the record for this book in William & Mary's online catalog.
See also
References
↑ Richard B. Sher, "Blair, Hugh (1718–1800)" in Oxford Dictionary of National Biography, accessed November 2, 2013. Subsequent biographical information derives from this article.
↑ Bennie Brown, "The Library of George Wythe of Williamsburg and Richmond," (unpublished manuscript, May, 2012) Microsoft Word file. Earlier edition available at: https://digitalarchive.wm.edu/handle/10288/13433.
↑ LibraryThing, s.v. "Member: George Wythe," accessed on June 28, 2013.