Difference between revisions of "Wythe to Thomas Jefferson, 1 November 1794"
From Wythepedia: The George Wythe Encyclopedia
Line 25:
Line 25:
 
 
 

[[Category:Letters from Wythe]]

 

[[Category:Letters from Wythe]]

 
+
---
Revision as of 09:56, 16 January 2015
Page 1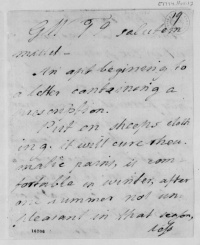 GW to TJ salutem mittet -
    An apt beginning to a letter containing a prescription.
    Put on sheeps clothing. it will cure rheumatic pains, is comfortable in winter, after one summer not unpleasant in that season, less

Page 2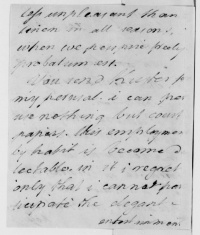 less unpleasant than linen in all seasons when we perspire freely probatum est.
    You send Kuster for my perusal. i can peruse nothing but court papers. this employment by habit is become delectable, in it i regret only that i cannot participate in the elegant entertainment

Page 3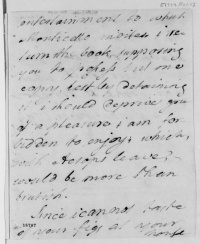 entertainment to which Monticello invites. i return the book, supposing you to possess but one copy, best by detaining it i should deprive you of a pleasure i am forbidden to enjoy; which, with Aesops leave, would be more than brutish.
    Since i can not taste of your figs at your house

Page 4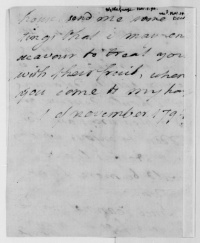 house, send me some cuttings that i may endeavour to treat you with their fruit, when you come to my house.
    1 of november. 1794.