An Essay on Crimes and Punishments
From Wythepedia: The George Wythe Encyclopedia
by Cesare Beccaria
An Essay on Crimes and Punishments

Title page from An Essay on Crimes and Punishments, George Wythe Collection, Wolf Law Library, College of William & Mary.

Author
Cesare Beccaria
Editor
{{{editor}}}
Translator
With a commentary, attributed to Mons. de Voltaire
Published
London: Printed for J. Almon
Date
1767
Edition
{{{edition}}}
Language
English
Volumes
{{{set}}} volume set
Pages
xii, 179, [1], lxxix, [1]
Desc.
8vo (21 cm.)
Location
[[Shelf {{{shelf}}}]]
 
[[Shelf {{{shelf2}}}]]
A shy and retiring man prone to unpredictable moods and educated in the law as well as economics,[1] Cesare Beccaria (1738-1794) was perhaps an unlikely figure to trigger a veritable revolution in criminology. As a young man, he fell in with brothers Pietro and Alessandro Verri and their "academy of fists,"[2] a Milanese organization referred to variously as an "intellectual circle"[3] and a "literary society,"[4] through which Beccaria was initiated into Enlightenment thought.[5] The Verri brothers supplied the assignment and the insider knowledge of the criminal justice system of the day, and at the behest of this group, Becarria completed his famous essay On Crimes and Punishments in 1764.[6]


In the time of its writing, Beccaria's propositions that onerous punishments like torture and execution were unnecessarily cruel, disproportionate, and unlikely to serve as effective deterrents were novel. Although they owed a debt to his intellectual forebears,[7] these ideas were both radical and attractive to the European political and intellectual elite.[8] On Crimes and Punishments was rapidly translated into a host of other languages.[9] As well as informing a number of state statutes in the United States,[10] in insisting upon a balance between fidelity to the social contract and the need to ensure that criminal punishment is useful and beneficial to society, the work can be said to prefigure one of today's two dominant schools of penological thought—utilitarianism—as well as the death penalty abolition movement.[11]
Evidence for Inclusion in Wythe's Library
Dean's Memo[12] includes the 1767 English edition of An Essay on Crimes and Punishments based on a reference in William Clarkin's biography of Wythe. In discussing Thomas Jefferson's education under Wythe, Clarkin states "[w]e do know that Jefferson studied ... Beccaria's Crime and Punishment" but Clarkin provides no source of corroborating evidence.[13] Brown's Bibliography[14] lists Beccaria's work in a choice of three languages (Italian, French, and English) and multiple editions. The Wolf Law Library purchased the first English edition as listed in Dean's memo.
Description of the Wolf Law Library's copy
Marbled boards with leather corners rebacked in period-style calf with blind tooling and red label to spine. Purchased from Meyer Boswell Books, Inc.
View this book in William & Mary's online catalog.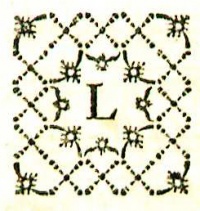 References
External Links
Read this book in Google Books.