The Laws of the United States of America
From Wythepedia: The George Wythe Encyclopedia
The Laws of the United States of America

Title page from The Laws of the United States of America, volume one, George Wythe Collection, Wolf Law Library, College of William & Mary.

Author
Compiled by Zephaniah Swift
Editor
{{{editor}}}
Translator
{{{trans}}}
Published
Philadelphia: Printed by Richard Folwell
Date
1796-1797
Edition
First
Language
English
Volumes
3 volume set
Pages
{{{pages}}}
Desc.
8vo (21 cm.)
Location
Shelf G-2
 
[[Shelf {{{shelf2}}}]]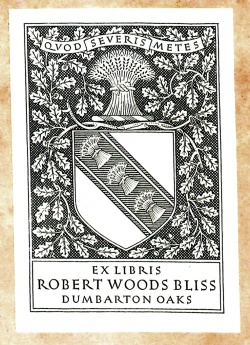 The Laws of the United States of America, compiled by Zephaniah Swift and first published by Richard Folwell in 1797, is credited as being the first compilation of United States statutes.[1] Swift (1759-1853) served as a diligent public servant from 1783 until 1819, spending time in the Connecticut General Assembly, the U.S. House of Representatives, and the Connecticut Supreme Court.[2] While Swift was a notable federalist and prominent advocate against slavery, his most significant contributions to American history remain his writings on early American laws and statutes.[3]

Swift's The Laws of the United States of America is one of only four compilations ever authorized by Congress.[4] The original edition published in 1797 includes the earliest Federal laws and statutes of the United States in three volumes.[5] While this publication was commonly referred to as "Folwell's Statutes", Swift is now accurately attributed as the original editor and compiler.[6]
Evidence for Inclusion in Wythe's Library
Listed in the Jefferson Inventory of Wythe's Library as "Laws of US. 1st. 2d. 3d. vols. 8vo." and given by Thomas Jefferson to Dabney Carr. The Brown Bibliography[7] includes the first edition (1796-1979) of The Laws of the United States of America based in part on a copy of volume two at the University of Virginia with the inscription Given by Thos. Jefferson to D. Carr – 1806 on the inside of the front board. Most of the Wythe books given to Carr have the same inscription. In contrast to Brown, George Wythe's Library[8] on LibraryThing lists the title Acts passed at a Congress of the United States of America ... and indicates "Vols. 1-3 only. Precise edition unknown. Several editions of the early laws passed by Congress were published, beginning with New York and Richmond editions in 1789." The Wolf Law Library agreed with Brown's reasoning and purchased a copy of the first edition of The Laws of the United States of America.
Description of the Wolf Law Library's copy
Bound in contemporary polished calf with spine rules and original gilt-lettered morocco spine labels. Volume one contains the bookplatge of Robert Woods Bliss, founder of the Dumbarton Oaks Research Library and Collection, and one of the creators of the United Nations.
Images of the library's copy of this book are available on Flickr. View the record for this book in William & Mary's online catalog.
See also
References
External Links
Read volume two of this book in Google Books.
Read volume three of this book in Google Books.